school
what to do if it does not go well at school?

you should always stay positive. if it does not go well one time come at other times it good again. continue to learn well and pay attention. not much to chat with your friends. but you also have a little fun in school.
have fun with your classmates and friends that is the most important rule. if you do not have no fun and is not that good. Make a mug No elephant.

love your friends and enjoy life even though school is not the nicest remain hopeful and do your best you really need it later
help us to ideas
we know now as nothing more to write about would you react if you know something that we can write about thank you in advance
Lees verder...
Poems & confidence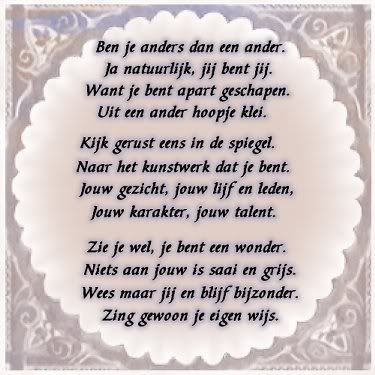 Lees verder...
what you can do in your free time
When we have free time we usually go out and walk around. We will also sometimes get some at the store
welcome
Welcome to our site.

We think it's very nice that you come look at our site.
And we hope you will learn more.